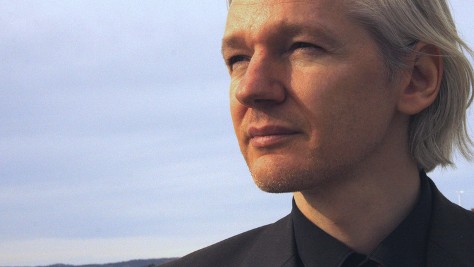 Det rapporterades från WikiLeaks tidigare idag att USA har beordrat dess finansiering strypt, så som rapporteras i The Guardian. Rapport har också tagit upp det hela nu.
Av artiklarna framgår att deras finansieringskanal, MoneyBookers, har slutat förmedla pengar. En del av företaget säger att WikiLeaks är en olämplig kund efter att ha orsakat så mycket kontroverser (ungefär). En annan del av företaget säger att de inte har utsatts för några påtryckningar alls. WikiLeaks själva säger att amerikanska myndigheter krävde att deras pengaflöde skulle avstanna.
Jag får lite känsla av organisationspubertet här, och känner igen det från Piratpartiet. Det kommer en fas i varje organisation när man måste göra ett leap of faith. Upp till den punkten fungerar det att vara underdog och spela på att man är liten och söt. Men det går inte längre när man är en 105-kilos Rottweiler som består av 60% muskler, 38% tänder och 2% oidentifierade rester mellan klorna. Det finns ett väldigt förvirrande stadium mitt emellan där, ungefär som när man gick igenom puberteten, när man inte vet om man ska bete sig som om man är liten eller som om man är stor.
Piratpartiet har ofta skrikit och gapat. Mycket för att det är enda sättet för att få uppmärksamhet som liten aktör. Men också för att det ger en underdogimage, förstås. Det är sant att vi fortfarande är i enormt ekonomiskt underläge relativt Lobbyn, men också att vi har andra fördelar som de inte har. Hur som helst har vi växt ur den imagen men har inte riktigt klarat att anpassa vårt eget beteende efter det. Ännu. Jag får känslan av att WikiLeaks — som är lika gammalt som Piratpartiet — är i samma situation.
Det är ingen hemlighet att WikiLeaks' närvaro ställer till bekymmer för företag som har med dem att göra. Det är mycket mer praktiskt att ha ett genomsnittligt dotcomföretag som kund i serverhallen. Ett som säljer prenumerationer på kattsand över webben, till exempel, i stället för militära hemligheter från världens största kärnvapenmakt.
Men jag upplever att WikiLeaks — liksom Piratpartiet — inte riktigt förstått hur mycket de har att vinna på att agera som en seriös nyhetsbyrå i stället för att peka och säga "de är dumma!" så fort något händer. Kanske är det för att de, liksom PP, inte riktigt vet hur man gör och prövar sig fram, lite i taget, varje dag.
Det är väl så man gör när man växer upp, antar jag. Det var väl så jag gjorde själv.
Pingat på Intressant. Andra bloggar om wikileaks, piratpartiet, finanser