Last Friday, Swedish Public Radio opened with the headline "Swedish Pirate Party Heading For Re-Election To European Parliament" as a fresh poll was published. This was followed by similar news from the Czech Republic. As election week opens, more is up in the air than ever – but things are looking overall positive for the movement.
The Pirate Party narrative is crucial. In hindsight, the story must read that political representation changed permanently as sentiments in the younger population shifted toward safeguarding civil liberties, and that scenario requires pirate MEPs in European Parliament after the elections. The alternative, losing all seats, would signal that people weren't interested in civil rights after all, especially online, and that the original pirate election in 2009 was mostly a freak random occurrence.
Fortunately, there will be Pirate MEPs in the European Parliament after this week's elections – from the German Piratenpartei. The main narrative requires that pirates remain in the Europarl; it's secondary what state they are elected from.
But lately, things have started looking up for pirates in more states.
Swedish oldmedia has done its utmost to make sure the Swedish Pirate Party isn't re-elected, by ignoring it wholesale. In every list of "parties" leading up to the European Elections, those "parties" have been selected from a distinctly different group – those in national parliament, deliberately omitting one of the eight political parties in the European Parliament.
And yet, polls have been looking sharply upward from 1.x% a month ago to 3.1% early last week. Then, on Friday, the polls hit 3.9%, with 4.0% required for re-election: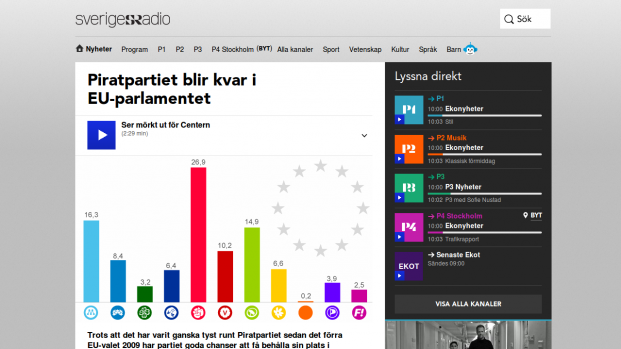 The race for the Swedish Pirate Party is definitely still open as we enter the actual election week for the European Elections, with 3.9% on an upward trajectory obviously looking very encouraging. Meanwhile, things are looking good for other pirate parties in Europe, too: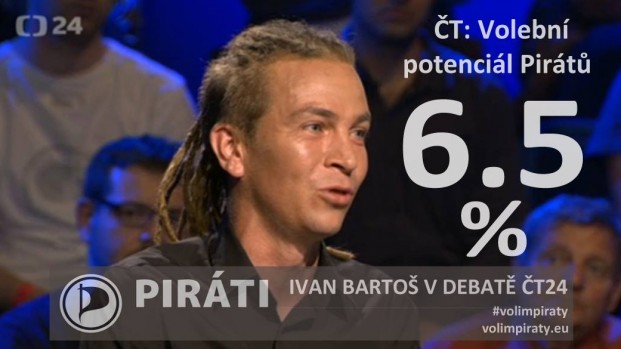 The Czech Pirate Party, headed up by Ivan Bartos, is currently polling at levels that would give them one or two seats in the European Parliament out of the 22 Czech seats. This would be a very insipiring sign of the movement's overall growth.
There's also news that the pirate party in Slovenia is polling at over 4%, but that's not enough for a seat from that country (due to its small size).
So while this race is nowhere finished, we can say with certainty that pirates are going to be in the European Parliament after this election. As it currently stands, it looks like 1-3 from Germany, possibly 1 from Sweden, and possibly 1 or 2 from the Czech Republic. And who knows, maybe another dark horse state will surprise us all?