If you have arrived at this page, it means you have read the page address off of one my suitcases. Which, in turn, means that you have one of my suitcases and are trying to find me. Thank you. I appreciate your effort.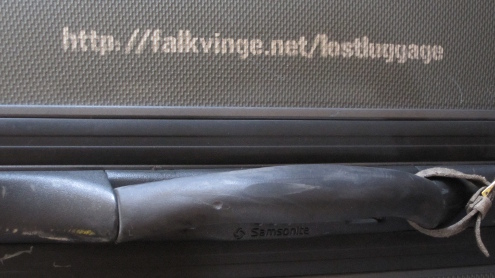 The fastest way to reach me is over the phone, +46 708 303600. If you have my luggage right now, that means I'm traveling, and I might be in-flight with the phone turned off. If so, please send me an SMS or text message.
If we don't get immediately in touch, my mail address for this contingency is [email protected], and I can also be reached on Twitter as @Falkvinge.
If all else should fail, my home address is:
Rick Falkvinge
Rathausstraße 4
DE-10178 Berlin
Germany
The bags are marked "Sweden/ARN" because up until recently, I was living just by the ARN (Stockholm/Arlanda) airport. I have not yet relabeled the suitcases for the fact I'm now living in Berlin, Germany.
Again, thank you for your effort.