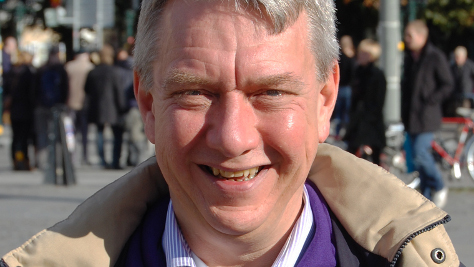 Idag fyller Christian Engström, vår Europaparlamentariker, 50. Så jag tänkte ta några minuter och berätta om alla gånger han imponerat på mig.
Det började egentligen i samma sekund som han blev medlem. När jag fick igång medlemsregistreringen i januari 2006, så satt Mika Sjöman och jag i mitt arbetsrum och arbetade hårt på att få igång allting. Jag testade medlemsregistreringen och såg att den fungerade — jag fick medlemsnummer 1. Jag hojtade över rummet till Mika vid gästarbetsplatsen att "nu är det uppe, gå in och bli medlem!". Mika fick medlemsnummer 4.
Så högt var trycket. Vi hade inte sagt till någon att det gick att bli medlem, folk upptäckte det ändå och två personer hann emellan Mika och mig under den tid det tog att göra en snabb ordväxling.
Christian Engström hade vi ingen kontakt med och hade aldrig hört talas om. Han fick ändå medlemsnummer 5, direkt efter Mika. De medlemsnummer som delas ut idag ligger uppåt 70.000. Det var strax efter han hade kommit hem från sin Egyptensemester, slagit på TVn och hört på kulturnyheterna "blah blah blah det nystartade Piratpartiet blah blah blah" och han direkt insåg, i  hans egna ord, att det här måste han vara med om. Så han gick in på forumet och anmälde sig för tjänstgöring:

Christian är något så ovanligt som en hjärtligt engagerad aktivist med extremt utvecklad politisk fingertoppskänsla. De flesta har antingen det teoretiska politiska intellektet eller jävlaranammat ute på gator och torg. Christian har båda.
Första gången jag träffade Christian, den 24 januari 2006 klockan 1800, stack han hål på mina ambitioner på ett sånt där sätt som inte går att försvara sig mot. Vi satt på ett café nära Odenplan och han försökte övertyga mig från mitt över bordet om att Principer 2 inte skulle flyga. Partiet var det bästa som hänt på år och dar, menade han, och vågmästarstrategin och vänster-höger-neutraliteten var helt genial, men partiet hade ett för radikalt program. Det behövdes en mer pragmatisk hållning som hade omedelbar förankring i det befintliga rättsmedvetandet.
Gissa vad? Han hade helt rätt. Oscar Swartz kommenterade i dåtid också den från början radikala hållningen och hur Piratpartiet sedan svängde som Christian pushat för.
Det var första sättet Christian imponerade på mig — hans sätt att arbeta outtröttligt internt för något han tror på. Förklara, förklara, förklara. Inget syntes utåt; Christian var alldeles för fingertoppskänslig för det i ett så nystartat parti. Bara de mest insatta fångade upp vad som hände (som Oscar). Christian skapade riktig förändring i stället, från insidan.
Det andra sättet var rent aktivistiskt. Vi samlade ju ihop signaturer till partiets registrering; vi gick ut på gator och torg över hela landet. 1500 signaturer skulle vi ha ihop (något som vi var klara med den 10 februari 2006 och fick Valias bekräftelse på den 15 februari). Christian var den som satte måttstocken för hur mycket en enskild aktivist klarade att dra ihop på en viss tid. Han var helt enkelt bäst.
Därifrån har det varit en lång resa. Från det att Christian och jag var i Almedalen – bara vi två från Piratpartiet – 2006, till att vi var där förra året framför TV-kameror från bland annat Turkiet, Österrike och Polen med dussintals kollegor.
Men Christian är dessutom hela tiden personlig och rolig. Jag vet ingen annan som så lyckas kombinera hårt politiskt arbete med att ha genuint kul. Det finns få diskussioner som undgår att styras in på allt ekivokt mellan himmel och jord när han bara är i kanalen, han behöver inte ens säga något. Skypechatten som öppnades för att koordinera postningarna idag klockan 13:37 klarade att hålla sig seriös i 15 minuter (och 11 sekunder) innan alla började prata om sex och piskor i stället. Utan att Christian ens var i kanalen: det räckte att det var han som diskuterades. Det, om något, är ett homage till Christians sätt att få alla att trivas med att förändra världen.
Christian var tidigt ute med att han kunde tänka sig att åka tillbaka till Bryssel. När vi inventerade våra aktivister i Piratpartiet, så fanns det helt enkelt inte någon bättre. Aktivisten från FFII i Bryssel som kämpade med Europaparlamentarikerna mot Europakommissionen för rätten att uppfinna utan tillåtelse från storföretag — och vann, under slagorden Power to the Parliament — skulle bli Piratpartiets flaggskepp.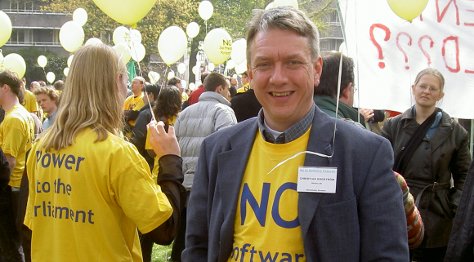 Därför kom Christian att toppa Piratpartiets lista till Bryssel. Hans fingertoppskänsla kombinerad med hans förmåga att göra politik av vardagsobservationer skulle bli första vågen pirater, som började etablera piratpolitik och som krattade vägen för andra vågen 2010 med dussintals fler.
Under tiden bygger Christian piratpolitik i Bryssel, och kan redan ta på sig äran för att det finns europeiska lagar mot att Storbritannien och Frankrike ska få stänga av folk från nätet hur som helst. Varenda gång det gällt, så har Christian levererat. Varenda. Jävla. Gång. Från det att vi skulle ut på gatan och samla in signaturer, till global storpolitik i Bryssel.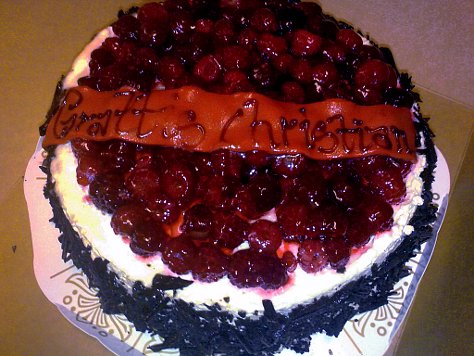 Vi hade ju styrelsemöte i helgen, och hade tänkt överraska honom med tårta och presenter. Nu fick han för sig att fira med släkten i stället. Äsch då. Tårtan fick vi äta upp själva. Presenterna får Christian få vid nästa tillfälle. På sitt vanligt gladlynta och chosefria sätt fick han alla att skratta och trivas med det också.
Aktivisten som slogs för parlamentarikernas värdighet har återvänt som parlamentariker själv.
Grattis, Christian!
Fler som gratulerar Christian: Blågrön Röra, Rickard Olsson, Anders Lindbäck, Björn Felten, Maloki, Emil Isberg, Ola Nyström, Anna Troberg, Jan Lindgren, Jonathan Reider Lundkvist, Yamiko, Göran Widham och Marcus Fridholm, Magnifika Gnistor, Hax, Dexion, Calle Rehbinder, Emma…