2012 was a good year for this site. We count about nine million visits in total from about 2.7 million unique visitors. That's the population of one Nevada or Utah, two Estonias, or eight and a half Icelands having taken part of the ideas here at least once in the last year. Excellent!
Spreading an understanding of information policy is paramount, and we're working hard on it. Writing well enough to reach almost three million people in the last year is one of the best conceivable rewards. And still, we keep growing and learning how to write better, to be continuously read by yet more people. As of the New Year, Falkvinge & Co. on Infopolicy has a full 70 contributors – mostly the occasional guest author and a skilled crew of volunteer translators to ten other languages.
315 million HTTP requests were served with just over seven terabytes of data over the year.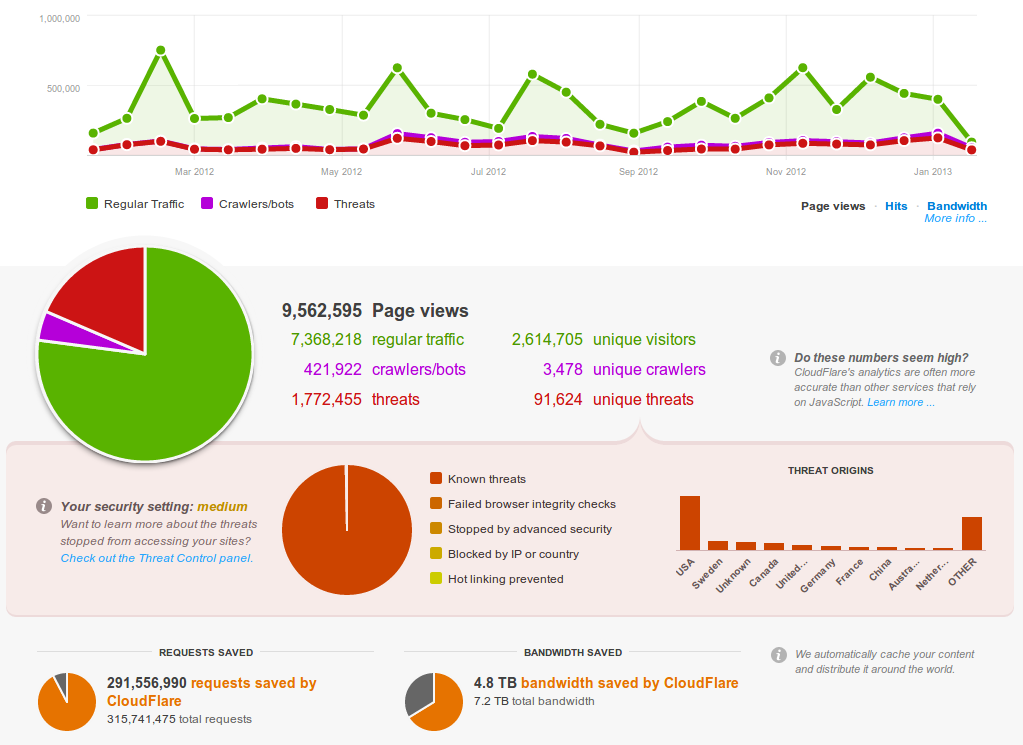 Happy new year, and may the world see better information policy in 2013!