The French government is dumber than a squirrel with broccoli in its socks when it comes to "anti-terror laws". I am currently in Paris, and I have seen really stupid things around the world, but this kind of takes the cake.
I'm sitting in a Starbucks and logging on to their wi-fi, and I'm greeted with this login screen, where I must fill in my name and address before going online. This is to make sure that terrorists can be tracked. About this point, the French parliament must have run out of oxygen.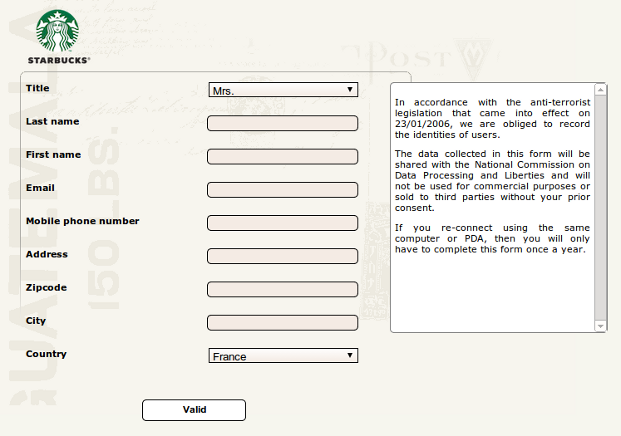 Uhmm… Yeah. So, in order to catch terrorists, everybody must give their name and address before using the net. I'm sure actual terrorists won't think of something sinister like not writing their actual name and address.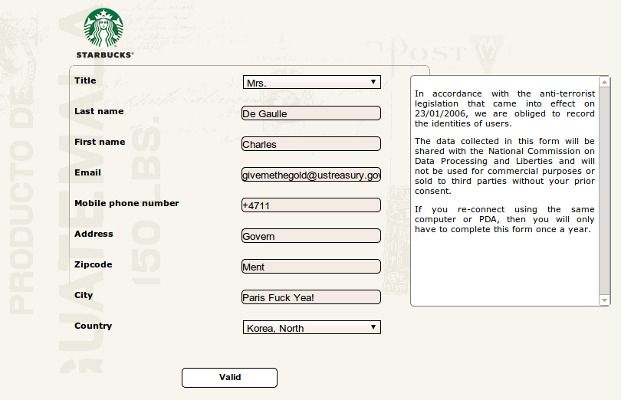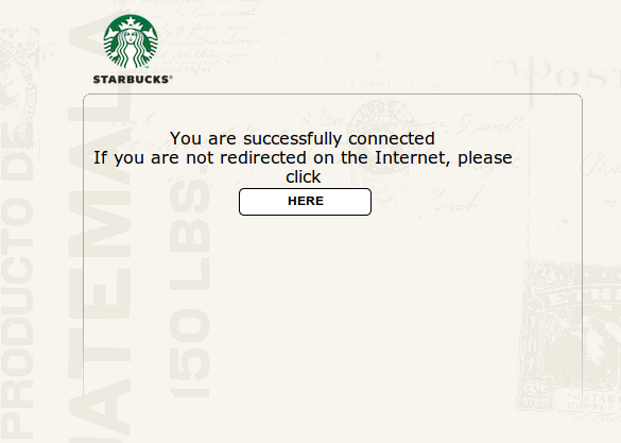 This is something of the dumbest yet I've seen in terms of the war on privacy in the name of so called "anti-terror" laws. This is not just an irritation, but so ineffective it needs a new word for just its sheer level of ineffectiveness. And stupor.
Just how dumb is the French legislature, anyway?
UPDATE: – I had this Twitter conversation which sheds a little light:
@bevellin My gut feeling is that French people know a bullshit law when they see it and just ignore it, but foreign cos don't know better

— Rick Falkvinge (@Falkvinge) August 21, 2013