"Bitcoin to the Moon" has long been a common saying, but nobody knows what it really means. I propose it is time to define "bitcoin to the Moon" to mean the most literal interpretation possible.
In the bitcoin community — and I mean that in the most inclusive sense, in all communities that call themselves the bitcoin community, regardless of whether they are the Judean People's Front or the People's Front of Judea — there is a saying of "bitcoin to the moon", meaning it will rise above the normally-scaled financial charts so high it will touch the moon.
With bitcoin starting out at $0.10 or so and now, with all forks included, approaching $10,000, people are starting to ask exactly what "the moon" is, seeing how bitcoin as an asset (and crypto in general) defies all previous investments and asset classes. Have we reached the Moon already? What value is it, precisely? What number value lies beyond the Moon? There is no hard definition of this.
A friend of mine on Facebook suggested in a comment on a post, half-jokingly, that the measure could be literal.
I suggest we make it so.
I suggest that we make "Bitcoin to the Moon" mean just that in the most literal sense possible. "Bitcoin to the Moon" is the point in time, when one bitcoin will buy you a return ticket to and from the moon as a tourist. Give this another ten years of SpaceX and bitcoin development in parallel, and this is not inconceivable at all.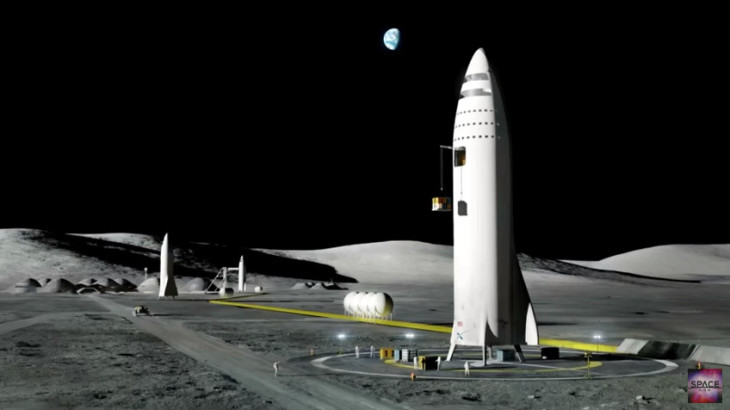 It is exciting to live in the future, isn't it? 🙂